July 6, 2017 | Kayla Hollatz
---
So you've decided it's time to redesign your website.
Maybe you want to update your web design so it looks like it's from 2017 instead of 2007.
Or your clients and customers are requesting more features you want to deliver (and fast!).
Or maybe you've simply outgrown your old website design.
You know it's time for a change, so what are your options? If you're not planning on building your own WordPress website (due to time or not knowing what the heck coding is), you've got two main options:
Hire a web designer to build your WordPress website from scratch.
Choose a pre-made WordPress web theme to build from.
With either option, you can leave the back-end coding, SEO optimization, and website design to us. We've got your back.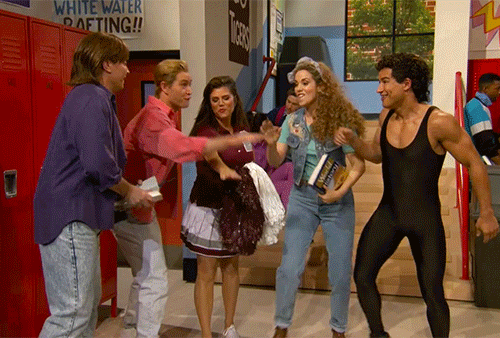 So is custom website design the best fit for your small business, or is choosing a web theme the best use of your time and money? Let's dig into the pros and cons of both options!
Custom Web Design: Pros and Cons
The possibilities are endless when you custom-build your website. Starting with zero lines of code, we're able to customize more than just the look of your website. We're talking about fully custom functionality that checks off every box on your must-have list.
But is it right for you?
Pro: Custom websites are one-of-a-kind
Tired of your website looking the same as everyone else in your industry? We hear you! With custom website design, we build your website and tailor it to fit your specific needs.
No one will mistake your website for a competitor's website because it's completely unique to you.
Pro: Custom websites are adaptable to what you need
When we build a custom website from scratch, we're able to adapt the design to fit your vision and needs. Custom web design is more flexible and gives you more creative freedom. It's great for websites that need more complex functionality.
If you want to include quite a few bells-and-whistles to your new website, custom web design is your best option. Peace-of-mind comes with knowing you've strategically built your website now so you don't feel the urge to update it every few months.
Con: Custom websites take longer to complete
Naturally, with building a website from scratch, the process of a custom website project will take longer. Rome wasn't built in a day and a lead-generating website isn't either. Your timeline may be lengthened by a couple months but you'll be glad you invested the time when you enjoy the final product.
Con: Custom websites come with a higher budget
There's more work to be done with custom websites because you aren't pulling from a pre-made framework. This added value of time comes with a higher price tag, but you can rest assured knowing you're getting exactly what you want.
WordPress Web Themes: Pros and Cons
Not every small business needs to start with custom web design. Some web themes provide the perfect template to pull inspiration from. When you tailor the WordPress theme to fit your visual branding and website content, it makes for a high-performing website.
Are web themes a better fit for your business? Find out below.
Pro: WordPress themes are a budget-friendly option
If budget is a top concern in your website project, WordPress web themes are your most affordable option. With much of the coding work done before your purchase, it saves on time which in turn saves you money. Sweet!
Pro: WordPress themes fit fast-approaching timelines
With a WordPress web theme, you don't have to build a website from the ground up. This not only saves on your budget, like we mentioned above, but it also speeds up the website design process. If you don't have a few months available to put toward completing the web design project, web themes are a great option.
Through our Themes Plus themes, we're able to move quickly since we primarily customize your colors, fonts, and input content (visual and text).
If a quick turnaround time is your top priority, Themes Plus is the way to go.
Con: WordPress themes aren't as flexible
Web themes are often built to save you from a CSS or HTML headache. It creates a framework to put your website content into which acts as a "plug-and-play" option. Because of this, web themes aren't as flexible as custom design.
If flexibility is your top concern, custom design may be the better option.
Con: WordPress themes are used by other businesses
Whomp, whomp. One of the downsides of using a web theme is knowing that it's used by other businesses. Don't fret! With visual branding and unique website content, we can drastically change the look of your website so it's different than other businesses using a similar WordPress theme.
Which do you think is the better option: Custom or Web Themes?
Let us know which option you're leaning toward in the comment section below!
For more information on custom website design, visit our Custom Responsive Websites page. To learn more about our WordPress themes for lead generation, visit our Themes Plus web themes library. 
---