June 29, 2017 | Kayla Hollatz
---
*Photo found on brothers-ink.com*
5 Website Trends Gone Bad in 2017
Since we're already halfway through 2017 (insert cheesy comment like "How is it June already?" or "It's almost Christmas!"), we've seen a number of web design trends grow as predicted.
Usually we like to highlight the good, the bad, and the ugly of web design and CRO trends, but today we're focusing on the ugly. Strap in and get ready. Here we go.
Let's make the last half of 2017 brighter by getting rid of these web design trends gone bad.
Infinite scroll with footer content
With sites like Pinterest and Facebook continuing to popularize the infinite scroll trend, one might think it's worth including in your new WordPress website design. Well, not necessarily.
While the infinite scroll feature may be attractive for websites that have a lot of ongoing content curation and publication, it makes for a frustrating user experience when it comes to footer content.
Let's look at LinkedIn. In its earlier version, a LinkedIn user would scroll through their home feed and locate the website's footer. They'd find a horizontal list of links that acted as a second navigation to help them find what they're searching for.
With LinkedIn's previous website layout, the user would briefly see the footer links but usually before they could click on the one they desired, the infinite scroll feature would kick in and refresh the content. It pushed the footer back down to the bottom so the user would have to scroll through again and repeat the cycle.
Infinite scroll features and footer content don't mix. It's best to choose one or the other.
In LinkedIn's case, they took user feedback and decided to keep infinite scrolling BUT added their previous footer links to a third column on the right side.
We're giving LinkedIn a big fist bump for that change. They tested, listened, and acted upon their findings. Let's hope more businesses in the last half of 2017 do the same.
Obstructing floating share bars
I'll save you from a full-on rant on this subject since Sarah, my fellow adversary, already wrote an epic blog post on floating social share bars but I'll give you the highlights.
Social media share bars on their own are not inherently bad, but when they obstruct visitors from reading content, it becomes a big problem.
See Exhibit A:
With a floating social share bar like this, it's a wonder why anyone would want to share your content, much less READ it.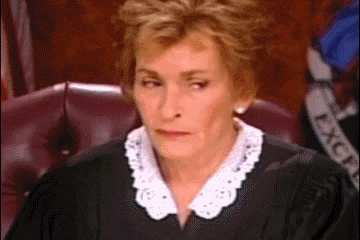 Our biggest piece of advice with social share bars is to test how they look on multiple devices AND browsers before including them in your new WordPress web design. Please and thank you.
Popup forms with no exit button
Imagine this. You've stumbled across a new website from a search query and scrolling through a relevant blog post. You keep skimming the content until all of a sudden, a popup appears on your screen.
First, you're slightly annoyed since the popup darkened the blog content you were trying to read but you brush it off as you shift your cursor to the top right, only to find there's no red exit button.
Wait, that can't be right. Your eyes follow the perimeter of the screen and still nothing. You look at the button options on the form but find no opt-out option.
You, my friend, are stuck.
How many times have you had this experience? Probably more times than you can count on one hand.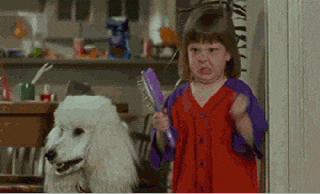 While I'm not a fan of popup forms in nearly all cases, it's ludicrous to include a popup on your website without a clear exit button.
It's 2017. We should know the basics of good UX, yet there are still phantom popups floating around out there.
Doesn't this make you cringe a bit?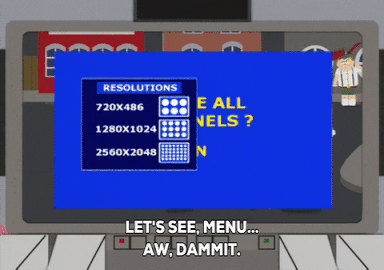 It's even worse when the popup includes a spammy advertisement. The quickest way to turn off your website visitors is with a popup that offers no way out. #StuckInLimbo
If you are going to use a popup form (which we still don't recommend), please for the love of your visitors and all of humanity put an exit button AND an opt-out option in your form. And not a "faux" exit button like this one either. *eye roll*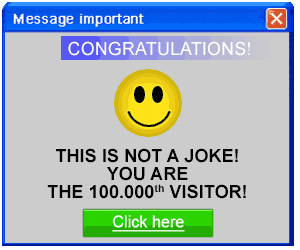 Crowded, cluttered blog sidebars
Years ago, blog sidebars used to be a given. They were used as a central menu or "hub" to purposefully direct traffic to other areas of your website through various links, photos, categories, etc.
We've seen a significant increase in no sidebar layouts with the minimalist design crowd, so is it time to retire blog sidebars? Not necessarily.
You'll see that we still have a blog sidebar even after our recent website redesign, but we've intentionally kept it clutter-free. With a minimal newsletter opt-in form, category and archive drop-down menus, and the main CTA of Themes Plus, we took a simple and streamlined approach to sidebars.
Here are a few tips on keeping your blog sidebar clutter-free:
Ditch the ads. Why would you want to direct traffic to another website? Keep your visitors on YOUR website and delight them with a clean space.
Include drop-down menus. Have you been to websites that list ALL of their archive links by month in the sidebar? Super distracting. A drop-down menu is an easy tweak that makes a big difference.
Stick to your visual branding. You don't need to include every color in the rainbow or every font you love to make an impact.
Choose ONE main CTA. It's best to highlight one big offer or opt-in in your blog sidebar. Too many choices lead to user overwhelm.
Distracting website backgrounds with text overlay
If I had a nickel for every time I saw white text on a nearly white background photo… Really, though. This happens far too often in the web design industry.
I understand we all want to have crisp, clean designs but if you can't read the website copy or view the company's logo, what's the point?
Remember, it's more about contrast than it is about color. Contrast allows certain elements to "pop" from the page so they're more memorable. Things like your logo, header copy, and call-to-action buttons are often in high contrast with your website background.
Use your eyes, gather feedback, and test! You'll have a better performing website in no time.
What web design trends on this list would you throw out first? Any more that you would add to the list? Let us know in the comment section below!
---