June 15, 2017 | Kayla Hollatz
---
What is Evergreen Content?
If you read that and immediately thought of the air freshener hanging from your rearview mirror or your favorite candle scent, know that we're talking about a different kind of "evergreen".
Evergreen content is the backbone of your blog content strategy.
It never goes out of style because it's focused on providing educational information that's as true today as it will be months (or years) from now.
Why should we care about Evergreen Content?
Evergreen content helps you get more mileage out of your blog posts because you can repeatedly share them on social media, in your email list, and beyond.
It'll still be relevant when you share it well after the publish date. It's almost as if you wrote it yesterday, saving you time and effort you can then put into other business projects.
Why create a trendy blog post that can only be shared for one week and then sits in your blog archive collecting dust? It's not the most productive use of your time.
Besides, one does not simply share an outdated blog post and see their web traffic massively increase.
(Kudos to you if you got that Lord of the Rings reference. And yes, this post is still evergreen because LOTR lives on.)
So how can you build an epic blog content strategy with evergreen content that connects with your audience and generates leads? We've got a few tips for you.
1) Cut the trendy info and stick with the basics
While we all love a good, timely reference (see LOTR example above), it's best to steer clear of including multiple trendy pieces of information in your blog. This makes your otherwise evergreen content feel very dated.
This doesn't mean you can't write a blog post on a new best practice in your industry, or a recent and important update. It just means it won't be evergreen content.
For example, we wrote a blog post on Google's new mobile-friendly label last year. Instead of stopping there, we created evergreen content on How to Make Your Website Mobile-Friendly, which features tips that are still true today.
The first post was more focused on creating a timely resource (and providing a wake-up call!) while the second post was a resource on how to satisfy Google's requirements for a mobile-friendly website. Our blog post on mobile-friendly sites still attracts quality web traffic. That's when you know it's evergreen.
2) Choose specific and targeted topics
Specific topics help us create evergreen content because we can focus on a smaller portion of a bigger theme. When we try to go too wide, we lack depth in our content which often leads to sharing trendy info.
We don't want to just know "what's hot" right now. We want to know the basic foundational information behind your topic.
If we tried to write a blog post on How to Create a Digital Marketing Strategy, we'd end up with enough content to create multiple ebooks.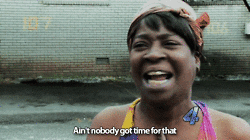 Instead of tackling huge topics, break it down into manageable chunks. Go deep on step one instead of trying to cover everything under the sun. Your audience (and your sanity) will thank you.
(Plus, it'll lend itself to a lot of internal linking opportunities, which is always a plus!)
3) Use your newsletter and social media to generate traffic
Think you're done with a blog post after you hit the "publish" button?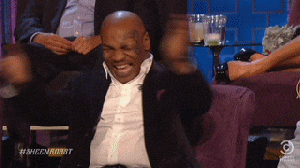 Oh, heavens no. That's only the beginning.
Next comes the promotion of that blog post by spreading the link love. While it's intuitive to share our new blog post link in its first week, we also have the opportunity to share it long after the publish date when it's evergreen.
When trying to decide which evergreen posts to promote on social media or through your newsletter, look at your analytics to see which performs the best.
If you've shared a blog post a few times on Twitter but have yet to reach 5 clicks, it's best to use your social influence to promote blog posts that garner more clicks.
4) Frequently update and repurpose your content
Some blog posts may need some extra maintenance every now and then. This is much better than having to write a whole new post from scratch so theses updates save you time in the long run!
Another great way to update your content is by repurposing what you've already written or created and turning it into a new piece of content.
Maybe you wrote a listicle post and readers said they're looking for more resources on a specific step. You could take what you've already written and create a Slideshare of extra information, or create a podcast episode explaining the topic in more detail.
Once you've tested and collected feedback, you can easily and effectively update and repurpose posts to create even more evergreen content.
5) Optimize your old blog posts
Did you know, well-written evergreen content is a huge factor in SEO? It is!
Did you forget to add keywords to your blog post?
Is it missing internal links to other relevant blog posts you've published?
Still have yet to write the meta description and title tag?
Are your photos missing SEO-optimized alt-tags?
To get the most SEO mileage out of your evergreen blog content, consider returning to your past content to optimize your post. It'll perform better for humans AND search engines.
What tips will you be incorporating into your evergreen content strategy? Share them with us in the comment section below!
---