June 21, 2017 | Kayla Hollatz
---
As you gear up to redesign your WordPress website, you may want to jump head-first into the web design process…
But let's not get ahead of ourselves.
It may be more fun to collect visual inspiration for your new website design (hello Pinterest!) and create new blog content, but it's best to start by defining your website's goals.
Too many small business owners miss this crucial step when they plan their new website. Without understanding what your primary goals are, it's difficult to create a solid brand foundation.
Without website goals, your best case scenario is a nice-looking website that doesn't perform how you want it to. But that's not what we want.
Which brings us to today's topic…
What's More Important in Web Design: Pretty or Functional?
On the subject of website goals, we're willing to bet that because you're in the professional services industry (think insurance agencies, attorneys, franchisees/franchises, and so on), your primary goal is lead generation.
Your website is merely a central hub to give visitors enough information to entice them to call you or fill out your contact form. Yes, it's really as simple as that.
Sure, you'd love for website visitors to "ooh" and "ahh" over your website's video background or cool animation, but the real power of your website is found in the quality of leads it generates.
Therefore, how your website PERFORMS is more important than how it LOOKS.
Of course, we still want our website to look good. We don't want visitors thinking "1999 called and it wants its Comic Sans headers back," but there's a fine line between making a decision based on aesthetic and performance.
With aesthetic-driven web design trends like ghost buttons, hamburger menus, and parallax scrolling, it's easy to get caught up in how things look. Just like we want the latest trendy mobile gadgets, we love incorporating the newest trends into our web design. But here's the kicker…
It takes more than "pretty" visuals to entice visitors to contact you.
Here are a few reasons why choosing other WordPress themes based on visual aesthetics alone can lead you astray when generating leads (pun intended).
Mistake #1: Choosing a WordPress theme that's built more like a "pretty" portfolio than a lead generator
We've seen the trend of portfolio-influenced web themes increase as more blogs and freelancers use them to show off their visual work.
The problem with these WordPress themes is they often forget to highlight the big call-to-action: how to get in contact with the creator or seller.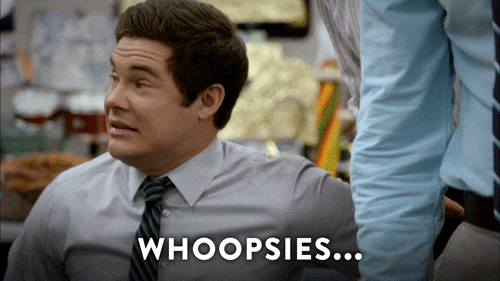 The portfolio layouts may be perfect for personal blogs, but you have a business to run. You can't prioritize the pretty when you need your website to perform as well as your team does.
So ditch the portfolio look and start building your website for lead generation first.
Mistake #2: Choosing a WordPress theme that doesn't prioritize visitors taking action
Like we talked about above, you need to define the goal of your website, which in our case is generating leads. Then follow it up by how you're going to reach that goal.
The action you want your audience to take is the "how." Is it signing up for your email list, calling your office phone number, or filling out your contact form?
Whatever your call-to-action is, make sure it is clearly accessible and boldly highlighted on your website. It should be prominent enough to make a statement without distracting from the rest of your website content.
Mistake #3: Choosing WordPress themes that are built for ALL business owners
Many WordPress theme libraries are vague as to who the intended audience is for their themes. This is often because they want to widen the amount of businesses that can purchase the web theme. But we all know a one-size-fits-all approach does NOT work in web design.
An online apparel shop owner needs a WordPress theme to perform differently than a contractor or someone in the medical field.
Because of this, it's important to choose a website theme that's built for professional industries similar to yours. Then you aren't worried if the web theme was created for travel bloggers or pet groomers instead. (Hey, there's a market for everything!)
Solution: ThinkSEM's Theme Plus – WordPress Themes for Lead Generation
We understand that not every business owner needs a custom website built from scratch, but every professional services business needs to generate leads. That's where we come in.
Themes Plus was created to give small businesses high-performing web design options through our well-stocked library of web themes.
Each web theme is built for WordPress and incorporates Responsive Web Design (RWD) which ensures your website will look great and perform well on all devices.
To learn more about Themes Plus and browse our library of WordPress themes for professional services, visit our Themes Plus web page.
---